Jennifer Remington, Founder/Owner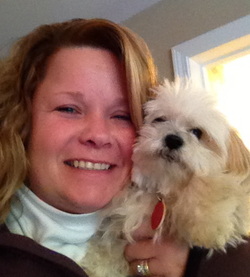 An animal lover and dog owner all my life, I received my Bachelor's Degree in Business Management from Plymouth State University. Needing a career change after years of working as an office manager in a dental office, a design firm and in the banking industry, I decided to combine my dreams of owning my own business and my love for animals by founding Feathers, Fins 'n Fur Pet Care Services in 2007.

Feathers, Fins 'n Fur began with only Daily Visits, Vacation Sits and the Pet Taxi. In 2009, Overnight Camping was added to accommodate my client's that did not feel comfortable leaving their pets home alone while they traveled.

Qualified with real life experience, I reside in Auburn, on 3 country acres, with my husband and business partner, Ken, spending our days doting on our sons, Matt and Dave and our beautiful black lab, Atticus.

---